Last Updated on January 8, 2022 by Griselda M.
Feeding your dog with good food is crucial to your dog's health, and today you can find the five best dog food brands for Rottweilers. Nowadays, you can choose between hundreds of brands of dog food, making it difficult to know which ones are worth buying. In this article, we'll be learning exactly what makes dog food good and we'll see which brands are best for Rottweilers.
What Makes Dog Food Good?
Believe it or not, commercial dog food is actually healthy for dogs. These foods are usually tested rigorously before you're able to pick them off the shelves. Be it nibble, wet or dry food, these foods usually contain all nutrients dogs need. This doesn't mean, however, that they're exactly what your dog needs.
Dogs, for example, will often eat vegetables, with some dogs even loving fruit! A good brand of dog food will include meat, grains, vegetables, and fruit. A lot of dog owners find themselves in situations where they can't purchase food of this quality, which is why they make their own dog food.
It's important to understand that different sizes and ages of dogs require different nutrition! Your Rottweiler is classified as a large dog and it needs different nutrition in comparison to a Pomeranian, for example. Also, if your Rottweiler is a puppy, it then has different nutritional needs in comparison to an adult.
Something that you should definitely be on the lookout for is the statement that the dog food is "formulated to meet the nutritional levels established by the AAFCO Dog Food Nutrient Profiles." 
This means that the dog food was analyzed by the Association of American Food Control Officials. This organization has certain standards for dog food, and this statement means that those standards are met!
Regarding Rottweiler dog food, you usually get what you pay for. Better dog food usually costs more, and it usually has more meat, believe it or not. Your dog is an omnivore, yes, but it evolved as a carnivore and it likes meat. You can usually find the top (top three, sometimes top five) ingredients used in the food on the label. You shouldn't buy the food, especially not for a Rottweiler, if meat isn't among those top ingredients!
Read more about Four Best Dog Treats For Rottweilers.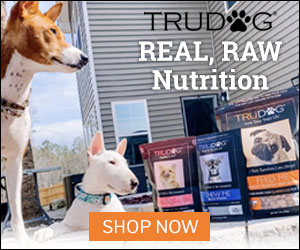 Now, let's take a look at the five best dog food brands for Rottweilers.
Best Dog Food for Rottweilers
This food is made for large dogs, and your Rottweiler is definitely a large dog. Canin is a popular brand among dog food, and that's not without reason.
In this particular case, Canin made food for large dogs, aged 15 months to 5 years. This food is rich in protein from the chicken by-product meal and these ingredients promote healthy digestion with a balanced supply of fiber. This dog food is a combination of wet and dry food, providing hydration and nutrients.
If your Rottweiler is still a pup, however, then you should opt for puppy food! This Rottweiler food is designed to fulfill the nutritional requirements of a Rottweiler puppy (8 weeks to 18 months of age). The size and the shape of the kibble are different in comparison to adult food, making it easier to eat for puppies.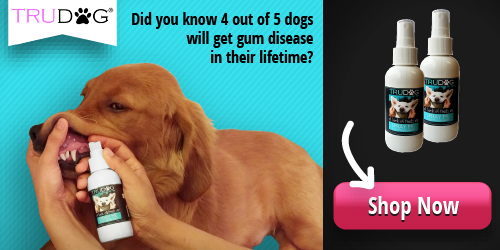 This food also includes a complex of antioxidants, including vitamin E – something that's necessary for your puppy to develop their immune system. An additional bonus is the optimal levels of protein, phosphorus, and calcium – this will promote muscle and bone health and growth.
It's absolutely crucial to adapt the food to your puppy's nutritional needs, and this food is a great step in the right direction.
Up next on our list is Blue Buffalo. A great addition to any dog's diet because of the real meat in the food. Blue Buffalo uses real chicken meat as a source of protein. Accompany grain and vegetables to that and you have a great fix for your dog's nutritional needs.
This is an adult dog food, containing Omega 3 and Omega 6 fatty acids – these promote healthy skin and a shiny coat. This food also contains a great blend of antioxidants, minerals, and vitamins that are going to support and maintain your dog's immune system.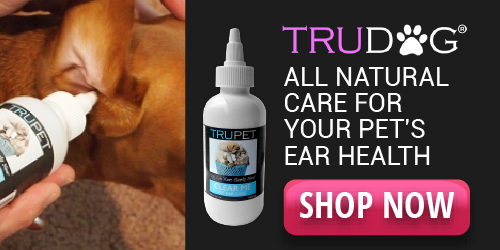 The best part, perhaps, is the fact that you can choose your food. Chicken and brown rice, fish and brown rice, lamb and brown rice, healthy weight chicken and brown rice, and small bite chicken and brown rice.
This dog food focuses on meat as its primary source of protein. As we already said, you should look for meat as one of the top three ingredients, and here it's the primary ingredient. This dog food is a great source of protein for building and maintaining muscle.
Calorie-wise, this dog food is very efficient. At 535 calories per cup, this food can provide staggering amounts of energy for your dog. This also means that you don't need as much food as you would need with less caloric food.
Lastly, we'd like to mention that this food was never recalled. Due to its rigorous in-factory testing, Bully Max is a trusted brand of dog food, one that's completely safe for your pup.
Lastly, we have another puppy food for larger breeds. Eukanuba's puppy dog food is a great choice for any large dog younger than 15 months.
What's particularly interesting about this food is that it's very useful for training. The levels of DHA in this food are promoting brain development, helping you train your puppy. Additionally, this food has chicken as its primary ingredient, providing a lot of protein to the puppy.
In conclusion, the most popular dog foods out there are approved and the choices aren't that difficult to make. What you should be on the lookout for, however, are primary ingredients. Your Rottweiler wants meat more than anything else, and their bodies need meat. Try to stick to meatier foods to ensure that your dog is healthy and strong.
Read more about: The Top Best Supplements For Rottweiler