Last Updated on January 13, 2022 by Griselda M.
Dog treats are absolute essentials when you're training your dog, and today we'll take a look at the four best dog treats for Rottweilers. You don't have to limit them to training, though, as you can treat your dog at least once a day just as an addition to their meal. In today's article, we'll be learning what exactly is a good and a healthy treat, while we'll also take a look at our pick for the best Rottweiler treats!
What Makes A Good Dog Treat?
Dog treats are ideal tools for training your dog through positive reinforcement. However, there are many things you can use a treat for! Before you do that, though, there are a few things you need to keep in mind. Let's take a look at everything you should consider when you're buying dog treats!
Ingredients and allergies
Dogs can develop allergies just as easily as humans can, so it's important you don't accidentally start a reaction! Because of this, make sure that you read the back of the label. All the ingredients used to make the treats should be listed there.
This doesn't only apply to allergies, though, as your dog's caloric intake is just as important! You don't want to give your dog something that's too fat. Instead, look for treats that are rich in protein.
This is especially important for Rotties, a very muscular and powerful breed of dog.
Size
This should go without saying, but if your Rottweiler's still a puppy, it won't be able to ingest large treats. You can solve this problem by breaking them in half. However, there are many treats that are made especially for puppies. You don't want your pup to accidentally choke on something!
We'll be taking a look at puppy-specific treats on our list!
Keep an eye out on their health
By this, we mean both dental health and the rest of their body. You should definitely get your dog dental treats, like chew toys. They're going to help your dog clean their teeth and keep them in shape.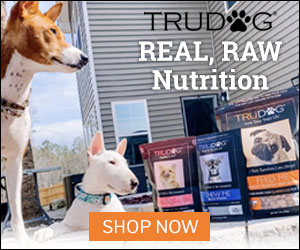 Additionally, we must warn you that there's a trend currently in the dog-treat market of grain-free dog treats. This is completely unnecessary and some vets are already warning against grain-free foods. Scientists have discovered a link between dogs that consume grain-free food and several health issues.
Best Treats For Rottweilers
Right off the bat, we have these highly digestible treats with no added coloring or artificial flavors! These treats come from a natural edible treat series, with many options, ranging from bison to turkey and venison. You can also choose large bones for larger dogs, as well as smaller bones if your Rottie isn't yet fully grown! These treats are 100% natural and they're made in the USA!
These 6-inch-long sticks are ideal for a large dog! They're high in protein and low in fat, which makes them great for a Rottweiler. They're made from natural beef with no artificial flavoring, which makes them easily digestible and a great, natural way to clean your dog's teeth and remove plaque! These sticks don't use soy, corn, sugar, hormones, or preservatives in their production!
Up next, we have True Chews's natural dog treats with the amazing taste of chicken and bacon. This is a treat your dog will go crazy after just from the smell of it, and it doesn't even use any artificial flavors or preservatives to achieve that! This treat is made in the USA from locally bred chicken and it guarantees at least 21% of protein per treat!
If you're looking for the best puppy training treats, then you just found them! When it comes to puppies and treats, it's important for the treat to not be too large or too hard. These treats are both soft and moist, allowing your pup to swallow them easily! These bits are tender, and they're the perfect size for biting, making it easy to train your dog from a young age.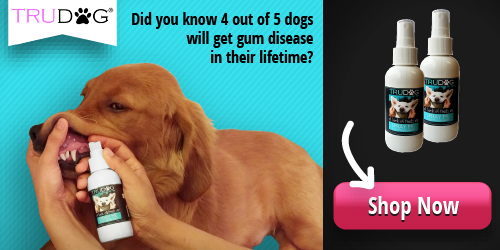 Only real chicken is used to make these treats, no by-products, corn, wheat, or soy! There are also no artificial flavors or preservatives! You won't find any propylene glycol or red dye in these treats! What you will find is DHA (docosahexaenoic acid), which is crucial for the cognitive development of a puppy!
Alternative Treats And What To Avoid
If you don't have any treats on you, there are a few common household foods that your dog will bite on. Believe it or not, if you cut a small piece of an apple and give it to your dog as a treat, it will most likely enjoy it. The same goes for carrots, green beans, and believe it or not – bananas.
However, there are also a few things you should never feed your dog. Firstly, don't give your dog a bone from an animal that's been cooked. There are a plethora of reasons why veterinarians warn against this, but one of the most prominent ones is the possibility of that bone cracking into many different pieces and causing an obstruction in your dog's bowel movement!
Additionally, you should never feed candy to your dog. Even though dogs can process most candy, methylxanthines are part of a large selection of candy (especially chocolate) – these substances can easily cause diarrhea and vomiting, while large amounts can even cause death!
To Sum Up
You should make sure that your dog's treats are of the appropriate size. Another important thing is to make sure that they aren't grain-free and that they provide your Rottweiler with plenty of protein. Rottweiler treats need to be rich in protein because Rottweilers are muscular dogs!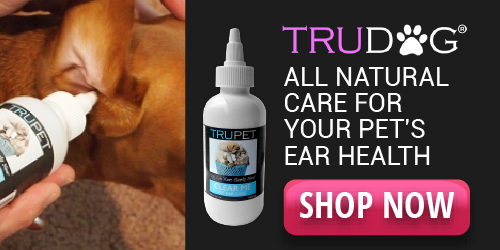 Additionally, you should never feed them something that's too large for them, but you should also never feed them candy or natural bones, as they're very dangerous for their health! Also, make sure that you keep your dog's allergies in mind when you're scanning the ingredients of the treats you're buying!
Read more about What Is The Best Dog Food For Rottweilers?