Last Updated on January 19, 2022 by Griselda M.
You'll need a harness to walk your dog which is why you might be wondering what's the best harness for Rottweilers? Even though there is still some debate between the "harness or collar" preferences, most Rottweiler owners agree that they're easier to control with a harness. In today's article, we'll be taking a look at some of the best harnesses out there, while we'll also compare them to collars to define exactly what the big deal is!
Harnesses vs Collars – Which Is Better?
There are multiple points you have to take into account regarding this debate. The most prominent selling point of a harness is the fact that it takes the pressure off a dog's neck. You strap the collar around your dog's neck, but you strap the harness around their chest, shoulders, and upper back. Because of this, when you pull back on your dog, you're not pulling on their neck and choking them – you're pulling on their back.
This reduces the possibility of a neck injury greatly, while it also stops you from choking them.
An additional characteristic of the harness is that it makes it easier for you to control the dog. The collar is more of a traditional, more primitive tool. The harness, on the other hand, allows you to direct your dog left and right. The collar usually allows you to only pull your dog back!
We can't forget that harnesses are usually more difficult to slip out of! A dog can slip out of a collar if they so desire. However, it's almost impossible for them to fight their way out of a harness!
This comes with a drawback for the harness, though. They might be more difficult to shake loose, but they're also more difficult to put on. Sure enough, once your dog learns that you're taking it for a walk, it will let you put it on, but it will be difficult up until that point.
Collars are by far more inconspicuous and they're certainly more convenient. The harness, however, gives you much more control over the dog's movements!
Read more about Three Best Training Collars For Rottweilers.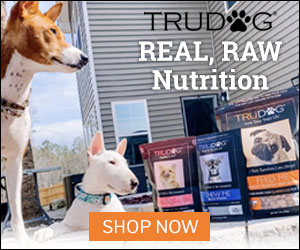 What's best for Rottweilers – a harness or a collar?
When it comes to Rottweilers, a Rottweiler harness is a better choice than a Rottweiler collar. The primary reason for this is the size of the dog! These massive pups need a strong hand when it comes to walking them and using a collar doesn't give you that much control.
Three Best Harnesses For Rottweilers
When it comes to choosing a harness for your Rottie, the most important thing to keep in mind is durability. These strong dogs are definitely going to pull! Because of this, you need a harness that's durable and can deal with their strength. It would also be smart to find a no-pull harness, which minimizes pulling. Let's take a look at a few examples!
This harness is exactly what you should be looking for when it comes to your Rottweiler! There are a few things we love about it. Firstly, it's a no-pull harness. These harnesses have a D-ring on the front part of the harness (the dog's chest). Once you attach your leash to that ring, the dog has to remain by your side in order to move forward. If they try to run to the front, the leash will pull to the side and direct your dog back to you.
This can be a very valuable tool if you're trying to teach your dog to walk by your side!
Additionally, this Rottweiler tactical vest can withstand more than 1200 pounds of force! It's made to be sturdy, and it also includes fluorescent lining so your dog remains visible at night! This vest is made from 900D Nylon and it has many additional stitches at the side just to make sure that it can withstand the force of your dog pulling! With many adjustable steel rings, you can ensure that your dog finds this vest comfortable.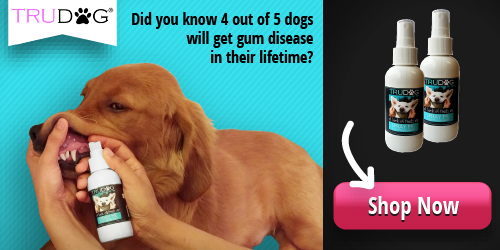 Up next, we have a harness that might be a better choice for a service dog! Larger and sturdier than our former entry, this harness from OneTigris has a large grab handle on top. If you need help, you can grab it (it's on the dog's back) and let the dog lead you. Additionally, this harness allows you to easily attach pouches and ID panels!
It uses four buckles that allow you to simply attach it or take it off. This harness also uses a no-pull system, so you can rest assured that your dog won't be pulling you if you use this to walk it! This vest is also extremely durable, using 1000D Nylon which can withstand even more difficult weather conditions.
Our final entry definitely deserves a spot on this list because of how adjustable it is! Even though all harnesses on this list can be adjusted to some degree, this harness might be the best option for a young dog that's still growing! No matter what size you choose, you can adjust the width of the neck straps by 10 inches, and the chest straps by 12 inches.
It's also easy to put this harness on and take it off, as it only needs two buckles. There are four different straps to adjust the harness, and it's ideal for walking a large dog, which is why it's a great choice for Rottweilers. Just like the previous two entries, this harness uses a no-pull system and it's particularly sturdy and durable!
To Sum Up
Harnesses allow you to control your dog much better than leashes, while they also take all the pressure away from the dog's neck. No-pull harnesses utilize a system that makes it impossible for the dog to move forward if they pull away from you. Because of this, they make great training tools!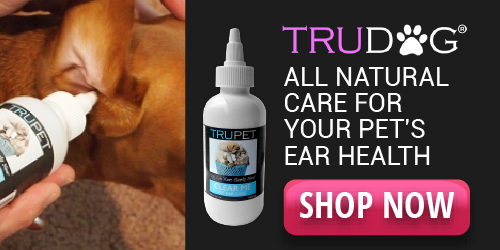 When you're purchasing a harness for your dog, make sure to take their size into account. Younger and smaller dogs need smaller harnesses!