Last Updated on November 1, 2021 by Marco C.
Are you looking to buy a life jacket for Rottweiler so you can both enjoy swimming which, by the way, is an excellent exercise for you and your dog?
A day on the boat or a dip in the pool or lake makes a great bonding time with your furry friend.  However, swimming isn't always the safest activity for dogs; that's why it's essential to use a life vest with your dog, even if it is a good swimmer.
In this article, we will explore some critical things to consider for Rottweiler swimming safety.  We will also highlight several life jackets for Rottweiler that may work well with your dog.
Why Is It Essential To Have A Life Jacket For Rottweiler
Swimming with your dog is every man's dream as it gets to cool both of you down and have fun together.  However, take time to gradually introduce your dog to the water, ensuring he masters the art of swimming well before you get far away from him in the water.
You might think that the Rottweiler does not need to wear a life jacket while swimming because he is a challenging and athletic dog.  This can be misleading!
Even the best dog swimmers are at risk of drowning. The danger comes in specifically if they drop their mouth below the water.  This is very easy for a dog to do, especially as they start getting tired while swimming.  When your dog becomes tired while swimming, he can be at risk of drowning. This is the same even for proficient swimmer dogs or even if they are swimming at the shallow end.
Therefore, you should never leave your Rottweiler or any other dog unattended when he is swimming or spending time around the water.  It is also a good idea to get a life jacket for your Rottweiler to keep him safe when spending time on the water.
A life jacket will enable your dog to swim more freely without you fearing it will drown.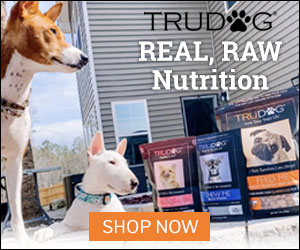 Please note that not all Rottweilers will enjoy swimming.  Train your dog on how to swim in case it accidentally falls in a pool or a lake.  However, don't try to force it to swim if it does not want to.
Learn more about: Do You Know At What Temperature Do Dogs Get Cold?
Be aware, however, that not all Rottweilers will enjoy swimming. If that's the case, then it's best to try to ensure your dog learns how to swim so that he is competent in an emergency should he accidentally fall in, but don't try to force him to swim if he doesn't like it.
What To Look For In A Rottweiler Life Jacket
If you want to buy a good life jacket for Rottweiler to keep your dog safe on the water, it's critical to consider several factors to help meet your dog's needs. Check what material your dog's life jacket is made from – nylon, terylene, or neoprene dog life jacket.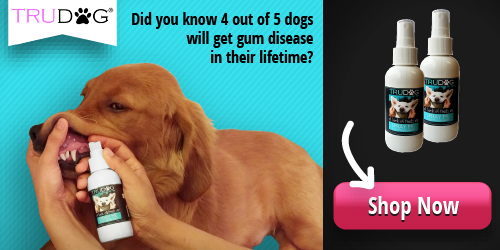 Here are a few factors you will want to consider when selecting a good life vest for Rottweilers.
Size & Fit
Ensure that the size and fitting of your dog's life jacket are appropriate for its size.  Take precise measurements of your dog, the length, height, and girth, and ensure you have a current weight.
Rottweilers are rounder and muscular compared to other dogs, so you want to make sure that the life jacket you choose will work well for your dog's body style. Look for a life jacket with multiple points to adjust the size and fit of a life vest.
Buoyancy
An excellent life jacket for Rottweiler has outstanding floatation features to ensure good support to the dog while in water. Look for jackets made from material that does not snag easily.
Visibility
Get an obvious life jacket, maybe a bright orange, yellow, or red, so it's easy to locate your dog if he falls into the water.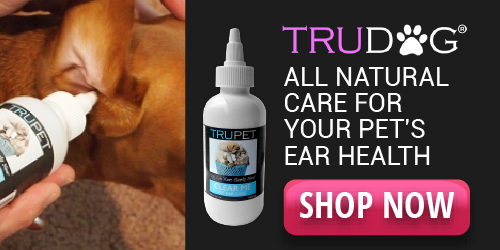 You can also get one that has reflective piping or tape to improve the dog's visibility during low-light conditions.
Handles
A good life jacket for Rottweiler has at least one handle on the top to help you quickly lift your dog out of the water.
Besides these features, it is essential to constantly monitor your dog when he is in water, even when wearing a dog vest.
The Best Dog Life Jacket For Rottweiler
If you need a good life vest for Rottweiler, there are numerous that could work well for your dog.  It is essential to consult your dog's vet for a professional view before using a new product on your dog.
The following options may work well for use with Rottweiler.
RUFFWEAR provides a tailored fit for your dog's specific size and shapes without restricting its movement.
One of the more important features is its neck closure ensures an excellent secure fit around your dog's neck. The dog's neck is an important area to support, keep it afloat, and avoid drowning if the neck drops below the water.
It comes with a firm, durable handle to help pull a big dog like the Rottweiler out of water.  You can count on this handle to sustain the weight of heavy large breed dogs.
The outward life jacket offers you three points of adjustment, helping you secure your Rottweiler to give it a proper fitting for its unique shape.
This life jacket has the buoyant floatation flap around the dog's neck area to help support its mouth, keep it up above the water, and protect it from drowning.  It comes with two straps on the back, allowing you to easily lift a heavy dog out of the water.
MIGOHI dog coat is made from a waterproof terylene material; the inner layer has fleece and cotton.  It is splashproof, snowproof, and windproof that will keep your Rottweiler from getting wet all over the body, thus maintaining its body temperature.
This life jacket comes with a zipper opening to the dog's collar, a magic fastening, elasticated leg straps, and reflective edge tape.
It is available in most dog sizes, including the XL dog life jacket that's not as common.  The sizes range from XS to XXXL, which perfectly fit most dog sizes.
Conclusion
It's critical to note that the life jacket for Rottweiler and other dog vests can have limitations.  They are not intended for use in rough waters, like the ocean waters.
Ensure that you read the manufacturer's instructions carefully before use and only use it as directed.
Read more about: The Best Rottweiler Collars and Leashes For 2021