Last Updated on March 6, 2022 by Marco C.
Muzzles are a crucial piece of dog equipment in many different areas of life, prompting the question what are the best muzzles for Rottweilers? These devices make other people feel safer around dogs, but they're also sometimes useful for the dogs themselves. In today's article, we'll be taking a look at how useful muzzles are and some of the best muzzles on the market!
Are Muzzles Actually Necessary?
Many owners feel that muzzles are a step too far for their dogs. After all, disciplined dogs don't need muzzles to protect other dogs and people, since they're not aggressive. This is the primary purpose of the muzzle – to ensure that the dogs can't bite.
However, if you have a well-trained dog, why would they need to wear a muzzle. They won't bite anyone, right? Well, it's impossible to guarantee this for every single dog, which is why some areas – such as parks, dog parks, and public walkways require you to put a muzzle on your dog. Even though your dog might not be aggressive, the same can't be said for every dog!
The purpose of the muzzle, however, isn't only to stop your dog from biting. It's also useful for dogs that want to taste everything that comes across. Some dogs can't help themselves and if they find something interesting – they'll bite into it. This happens very often with dog feces, for example. Muzzles are also great for this purpose – your dog won't be able to eat through them.
There are also times when you shouldn't put a muzzle on your dog. For example, if you're taking your dog swimming, you should definitely take the muzzle off, as it's only going to be a problem for them to breathe. You also shouldn't keep the muzzle on once you're home.
There are muzzles made specifically to stop your dog from scratching their wounds after they've been to surgery or if they have a skin infection, for example.
Muzzles Are Safe
Another reason why so many owners don't feel comfortable with their dogs wearing muzzles is fear of cruelty. However, modern muzzles usually aren't cruel or uncomfortable for the dog. As you'll see later on in the list of best muzzles for Rottweilers, muzzles can easily be adjusted to fit your dog's head.
A well-fitting muzzle should be tight enough that your dog can't just shake it off, but it shouldn't be so tight that they can't open their mouth. It's also possible for the muzzle to irritate their skin and leave marks if you tighten it too much, which is another thing to keep in mind.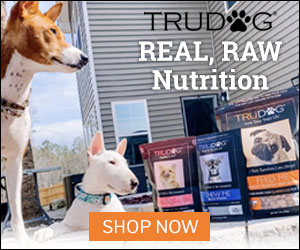 One important thing to note is that it's not natural for dogs to wear a muzzle, so you're going to have to teach your dog to accept the muzzle on their face. This is going to take time and your dog will be very frustrated with it at first. However, positive reinforcement through dog treats is going to help with this.
With time, your dog will certainly come to terms and they'll accept the muzzle. Just make sure that you don't make them wear it whenever you don't have to!
Best Muzzles For Rottweilers
This muzzle was made with large dogs in mind. It's made from durable lightweight steel, but the padding is made from leather in order to be soft and safe. This way, the steel muzzle won't leave marks on your dog's face and it won't irritate the skin. The muzzle is also made to be comfortable regarding its size, so your dog won't have any problem opening its mouth to pant, drink water and lick its nose.
There are four straps on this muzzle to ensure proper sizing.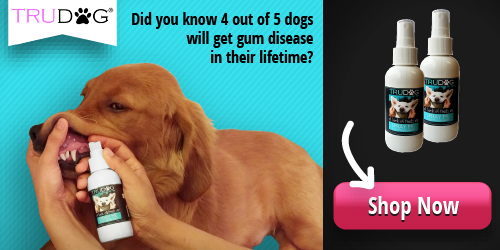 This muzzle is made from silicone, and in comparison to our previous entry, it's much lighter. The design ensures a complete cover of your dog's mouth, but your dog will still be able to open its mouth and pant. It uses straps to make sure that the muzzle is comfortable to the dog, but also to stay on your dog's head safely.
Since it's so lightweight, your dog won't feel it on their face, while the secure loop on the back connects directly to the collar or the rear strap, adding security to the muzzle.
This is another muzzle to use a steel mesh that's adjusted with leather straps and leather comforters, ensuring that the dog doesn't feel any pain or irritation wearing it. It's large enough for your dog to open their mouth and there's no breathing discomfort. This muzzle is comfortable and safe, all in one, while the heavy-duty steel ensures that you won't have to buy another muzzle for a very long time.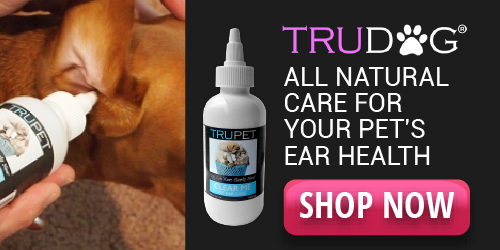 Read more about: How Hard Can a Rottweiler Bite?
FAQ
What size muzzle does a Rottweiler need?
Rottweiler need a large (L) muzzle, but keep in mind that not every muzzle will fit them. For example, German Shepherds also need a large-sized muzzle, but a muzzle for dogs with longer snouts - Rottweilers are short-snouted dogs!
Do muzzles work for biting dogs?
Yes, muzzles will completely prevent your dog from biting anyone. However, if you have trouble with your dog being aggressive, then you should definitely start with discipline training, muzzle is only a temporary solution.
Do muzzles make dogs more aggressive?
No, they do not. Your dog will be irritated and annoyed by it in the beginning, but they'll accept the muzzle later on and they won't be aggressive when they wear it.
To End
Muzzles definitely aren't dangerous or unsafe for dogs, and they certainly aren't cruel. When you're buying a muzzle, make sure that it's properly sized and that it has straps that will allow you to shape the muzzle to the size of your dog's head. It will take some training as the dog will reject the muzzle in the beginning, but eventually, the dog will accept the muzzle.
These devices are useful to prevent possible dog attacks, but also to prevent your dog from picking stuff off of the ground and eating it!