Last Updated on January 17, 2022 by Fabiola L.
Rottweilers are beautiful dogs, strong and bold; they deserve a unique name; what Rottweiler names for males do you have in mind.
This breed has a reputation for being ferocious, courageous, and aloof, but they can also be goofy and sweet.
Are you looking for a dog name for your new male Rottie puppy that you are about to get?  It is critical to get a name that is striking and beautiful to compliment this beauty.
We have a long list of names to help you choose one that fits your Rottweiler.  We also have some names with their meanings to help you understand what your choice of names means.  But before that, let's learn a little about a good dog name.
Picking Good Rottweiler Names For Males?
When choosing a name for your dog, there are a few things to consider.  Let's look at some of them.
Don't pick a name that rhymes or sounds the same as a command that you give your dog. For example, Mitt sounds like sit and will confuse your dog every time you call its name.
Don't pick a name that feels and sounds weird because it will call for unnecessary attention when shouting it across the park.
Pick a tough-sounding name for your Rottie because it has a fierce reputation.  But you can also do silly or creative names.
Look for a name that is fit for a Rottweiler.  Some names seem perfect for one breed and not so good for others.
Rottweiler Names Trends For Males
Rottweilers have a renowned reputation for power, and this heavily influences the names chosen for them. Some of the favourites include
Athena, Xena, Thor, and Hercules are all top 100 names
Moose Bear and Oso are animal-inspired names
Shadow, Honey, Raven, and Coco are color-inspired names
Roxy, Bella, Hazel, Lily, and Rosie are character-inspired names
You can choose to name your Rottweiler from the above inspirations to make it perfect and unique.  You can also come up with your own unique names that have meaning to you or your loved ones to make them more personal.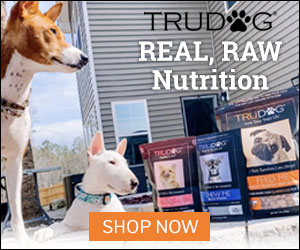 Using Origin To Get Rottweiler Boy Names
As we all know, the Rottweiler traces its origin and history in the Land of Adolf Hitler.  In the middle Ages, these dogs were used to guard money in Germany, giving them the name butcher dogs.
Many years after the railroad became available, the Rotties are no longer needed for guarding.  Today they are in homes across the world as adorable pets.
However, their history is firmly embedded in the German culture, so the name list is not complete without some of these names.  We pay tribute to these dogs' heritage and get unique names that are fun to learn their meanings too.
Adolf – noble wolf (remember Hitler)
Adler – eagle
Albert, Albrecht – Bright, noble
Albern – White
Alger – Clever warrior
Aldo – wise and old
Alvin – Friend of the elves, friendly, noble
Alphonse – noble, ready for battle
Arlo – unknown
August – magnificent, great
Arnold – ruler, strong as an eagle
Axel – father of peace
Bruno – brown
Baldwin – brave friend
Bernard – Brave as a bear, strong
Bach – dwells near the brook
Klaus/Claus- the victory of the people
Dirk/Dedrick/Dieter – The people's ruler
Ernie/Ernst/Ernest – resolute, serious
Emmet – truth, universal
Felix – fortunate, happy
Fritz/Frederik – peaceful ruler
Franz – a free man
Gunther – bold warrior
Hans – God is gracious
Heinz/Heinrich – home of the king
Kaiser – emperor
Max – the greatest
Leonard – brave lion
Otto – wealthy
Rolf/Rudy/Rudolph – famous wolf
Raymond – wise protector
Roland – famous throughout the land
Stein – stone
Schwartz – dark complexion or black hair
Siegfried – victorious peace
Sigmund – victorious protection
Waldo – to rule
Ulf – wolf
Walter – Army ruler
Wolfgang – travelling wolf
The Top Tough Male Rottweiler Names
With their bulk body and laser focus, a tough name for this breed is a great fit.  Let's look at some of the fitting names.
Bear, Zeus, Rocky, Charlie, Brutus, Moose, Max, Diesel, King, Harley, Admiral, Axel, Bolt, Avalanche, Boss, Bane, Caesar, Bullet, Blaze, Axel, chief, Buck, Butch, Crash, Duke, Captain, Blitz, Goliath, Bruiser, Hulk, Gunner, Brutus, Fang, Hawkeye, Hunter, Mack, Justice, Maxima, Hercules, Maverick,  Surge, Spike, Rex, Rambo, Ranger, Tito, T-bone, Remington, Trooper.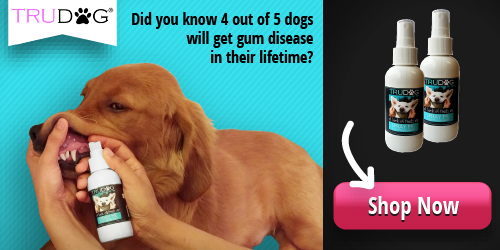 Learn more about: Male vs Female Rottweilers: A Would-Be Dog Owner's Guide
So What's In A Name?
A name is everything to your pet! Just as there are famous Instagram influencers, many famous Rottweilers have a massive following on social media. Some name their pets to depict class or their status in society.
This all starts with a name.  A name must capture the attention of people and sound good to pronounce.  For example, Fabulous the Rottweiler has appeared on Movies and TV and has over 80k followers.  Ronnie and Motsi, and Winston are also Instagram famous Rotties that have a good following.
Celebrities are always displaying their dogs all over the internet, with people like Bruno Mars, Will Smith, Leonardo DiCaprio, Robbie Williams, Hayden Panettiere, and Miley Cyrus being fans of Rottweilers owning several of them.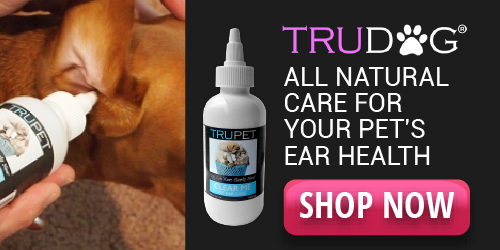 And just like their personal names, these dogs have fancy names too to match up to their owners' class.
Conclusion
When it comes down to Rottweiler dog names male, you have no limitation; it doesn't matter if you settle for classic, traditional or something unique.  You can even make up a name for yourself as long as it doesn't sound weird out there and it makes you and your Rottie happy.
That said, there are some classic options out there you can choose from and hopefully get some from the list above.
It is fascinating to think of a new puppy and try to get a name before it arrives as a dog lover.  It will help if you can see the puppy before picking a name to know how he looks before thinking of a name.
Maybe the name can be inspired by the looks or color or eyes, etc.  Keep scrolling through all the choices on the internet to discover those trendy, fascinating, quirky choices and unique twists that are uploaded daily.
We feel the crazy excitement with you; enjoy naming your Rottweiler puppies!  Remember to keep it short and sweet!
Read more about: Female German Rottweiler Names For Your Next Pet