Last Updated on January 24, 2022 by Fabiola L.
There are some vital things to know about Rottweiler puppies that every new owner should know before they bring these puppies in.
Rottweiler puppies are the cutest, but most people do not know much about them.  Primarily it is believed that they are quite aggressive, mean, and violent.
However, this is not true; this dog breed is super adorable, friendly, loving, and faithful.  A Rottweiler also shows excellent intelligence skills as it grows up and has the potential to grow into a brave, highly clever dog.
With love and the right kind of training, your Rottweiler puppy can be an excellent buddy to have around your family.  Ensure your puppy receives proper care, looking after them with the utmost attention.  If you plan to have a cute little Rottie puppy in your home, here is an easy guide on what to know about Rottweilers.
Essential Things You Need To Know About Rottweiler Puppies
The primary Rottweiler puppy care
It is essential to understand that Rottweiler puppies have basic needs that you need to provide them with, just like any other brand.  They include:
Companionship – These puppies don't like to be left alone for a long time
Love and patience –Exercise love and patience when training them because they are young and learning new things.
Highest quality nutrition – feed your puppy with the right diet for a growing puppy to enable it grow and gain the right amount of weight.
Regular physical exercises – Provide your puppy with daily exercise to keep its heart, mind, and body healthy.
Training on potty use and obedience – You will need to potty train your puppy while exercising much love and patience.
Early socialization that is consistent – Ensure that your puppy gets plenty of social time with other dogs and people to build its socialization skills.
Proper grooming – To keep your puppy clean and adorable, remember to give it a proper washing and brush its coat on a regular basis.
Learn more about: Can You Take A Puppy Home At 6 Weeks?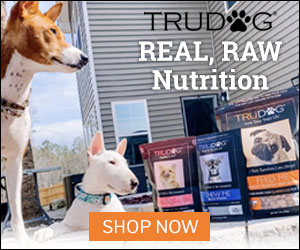 If you are new to pets, it can feel overwhelming to take care of new puppies. However, if you follow these basics with patience and some caution, you will find that it's an easy and fun thing to do.
Rottweiler Puppies Facts You Need To Know About
Here are some facts about Rotties that you need to know about
The Rottweiler puppies have rust-brown markings that are more prominent and keep fading a little as they grow
They have a large, muscular, and stout body; thus, the many beautiful pictures you will see on the internet
Their coat is short with a shiny black color and rust markings scattered on the underside.
They have big-boned compact bodies that are built for endurance rather than speed.
The puppies' weight varies between male and female, with males constantly weighing more, as shown below
| | | |
| --- | --- | --- |
| Male | Age | Female |
| 4 – 8 lbs. | 1 Month | 3 – 6 lbs. |
| 12 – 16 lbs. | 2 Months | 10 – 14 lbs. |
| 34 – 39 lbs. | 3 moths | 30 – 35 lbs. |
| 44 – 51 lbs. | 4 months | 35 – 42 lbs. |
| 54 – 61 lbs. | 5 months | 45 – 55 lbs. |
| 64 – 71 lbs. | 6 months | 59 – 64 lbs. |
| 72 – 80 lbs. | 7 months | 65 – 70 lbs. |
| 75 – 85 lbs. | 8 months | 70 – 75 lbs. |
| 90 – 105 lbs. | 9 months | 70 – 80 lbs. |
| 95 – 110 lbs. | 10 months | 75 – 85 lbs. |
| 95 – 115 lbs. | 11 months | 75 – 90 lbs. |
| 95 – 125 lbs. | 1 year | 80 – 95 lbs. |
| 95 – 135 lbs. | 1.5 years | 80 – 100 lbs. |
| 95 – 135 lbs. | 2 years | 80 – 100 lbs. |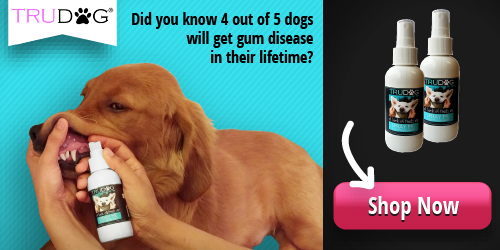 Rottweilers are naturally people-loving dogs but may have trouble sharing their humans with other dogs. The puppies are generally intelligent and highly trainable but may be stubborn depending on their growing atmosphere.  Training them early helps establish a good personality and remarkable temperament.
Grooming is essential for this breed. Bathe your dog regularly to keep foul odors from developing. You will need to brush its undercoat, neck, and thighs every week or as needed.
Owning A Rottweiler Puppy
You can choose to adopt or get a puppy from a breeder, but it requires you to conduct more profound research before picking one.  Thankfully, many resources will help you find a breeder or a rescue facility offering ethically sourced and healthy Rottweiler puppies.
Knowing the basics of taking care of a Rottweiler puppy is an essential step in being a responsible pet owner.  It will set you on a path of a long-lasting relationship with your furry friend.
Adopting Rottweiler Puppies
The AKC is one of the best sites to seek general information about breeders who produce pure breeds.  You can also access the majority of dogs seeking a home or dogs from former owners who want to release them to other owners for one reason or another. This means that there are many dogs and puppies out there looking for a place to call home.
The downside of getting your dog from a breeder and a rescue is that a rescue might not always have puppies to choose from. The benefit, however, is that most are probably trained, microchipped, or even housebroken.  You may also be lucky to find a Rottweiler that has all the traits you want from the breed.
Look up the internet to find a Rottweiler rescue center.  The AKC has an excellent list of Rottweiler rescue centers on its site.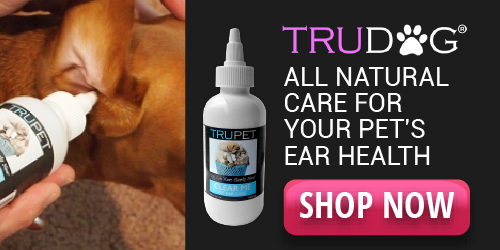 Read more about How Many Litters Can A Rottweiler Have?
Final Word
Rottweilers are a wonderful breed if you learn a little about them.  This breed does not need too much care and maintenance; instead, it can do with minima grooming and baths.
Caring for a Rottweiler puppy may sound like a handful, but it is not.  You need to exercise patience and love when dealing with any puppy, no matter its breed.   Remember to remain consistent with the care you provide and the training as well.
Don't be too strict with your dog; give it room to make mistakes, especially when potty training without being too harsh to the dog.  Apart from that, we wish you all the best as you seek to adopt from rescue centers or buy a Rottweiler puppy from the breeders.
Finally, dogs are meant to be enjoyed rather than taken too seriously.  It's important to enjoy your dog right from the time it's a puppy to the time it's all grown.  You will have developed a relationship that nothing can break.  Your furry friend will love you and treat you well without holding back because you treat the same way.
That said, what are you waiting for, run long and get yourself a Rottweiler puppy to keep you company all day, every day.
Read more about: 
How To Tell How Big A Puppy Will Be; A Closer Look