Last Updated on January 24, 2022 by Fabiola L.
What is the best supplements for Rottweiler that would benefit it with the right minerals and vitamins and all the nutrients it requires?
Just like human babies are given a whole lot of supplements to grow well, your Rottweiler needs them too.  They need multivitamins, vitamin C, milk, fortified cereals, etc.
So Why Does The Rottweiler Need The Best Supplements?
A Rottweiler puppy requires all the nutrients it can get from a balanced diet.   The AAFCO – Association of American Feed Control Officials is an organization that monitors the composition of dog food being sold.
However, even with a balanced diet, your puppy will still need the necessary supplements.  Here are some reasons why you need to consider giving your dog a dietary supplement.
If Your Puppy Has A Health Condition, It Will Need Supplements.
Your dog could be suffering from a medical condition that requires more specific and concentrated nutrients than the dog food provided.
The health conditions could be something like a mild skin condition that requires extra oils in your dog's diet, or it could be a more severe condition.
For example, if your Rottweiler suffers from hip or elbow dysplasia, you will need to provide additional omega 3, glucosamine, and chondroitin sulfate.
Rottweiler Supplements May Be Necessary If You Feed Your Puppy With Homemade Food.
Another situation where the supplements play a significant role is to feed your Rottweiler puppy with homemade foods.  It is not easy to pack the same level of nutrients in homemade food as found in wet and dry dog foods.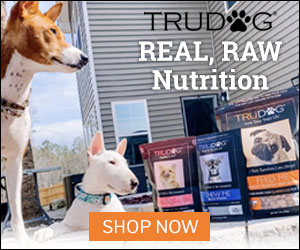 A supplement can therefore close the gap without having to feed your Rottweiler with large quantities of homemade food.
Is There A Point In Feeding Your Rottweiler With The Best Supplements If It Has No Health Condition?
If your dog does not have any health condition and you are feeding it with a good quality large-breed food, it is still vital to give it supplements.
Supplements like probiotics are not strictly necessary but help maintain healthy skin and digestive tract while facilitating better absorption of nutrients from the Rottweiler's food.
Overall, if the supplement is not going to harm your dog and your vet has passed it, go ahead and give it to your Rottweiler.}
Read more about Pros and Cons Of Owning A Rottweiler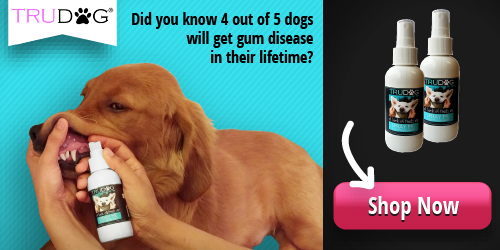 Always Discuss Supplements With Your Vet First
Before you get your favorite vitamins for Rottweilers, ensure that you talk to your vet first.  There is a fine line between promoting healthy growth and strong bones and causing the puppy to grow too quickly.
Large breed dogs like Rottweiler are not allowed to grow too quickly.  If they do, they are at risk of osteochondritis dessicans (OCD), in which the cartilage of its joints does not correctly attach to their bones.
Furthermore, Rottweilers are prone to elbow and hip dysplasia, so they will have significant health issues later on if made to grow too fast.  Even if your Rottweiler puppy does not have any health condition, it is not advisable to have them out on too much weight that affects the healthy growth of their joints.
You also need to be extra careful because all puppy foods are already supplemented with additional nutrients, and the last thing you want is to overdose on your puppy!
To ensure a supplement is not going to cause too much rapid growth and weight gain.  If your puppy gains more than 4 pounds a week, it's too much.  You must consult your local vet before starting your puppy on a supplement.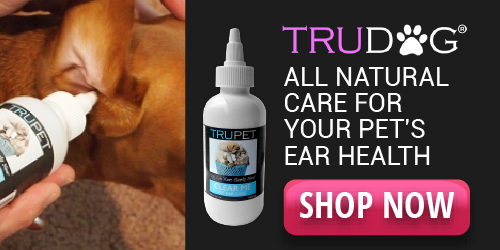 The Best Supplements For Rottweiler
Are nuvet vitamins good for dogs?  Yes, these vitamins have been created to provide full-spectrum nutritional support that focuses on boosting your pet's overall health and immune system.
Nuvet Plus incorporates precise amino acids, antioxidants, minerals, vitamins, enzymes, and herbs.  It brings together vital ingredients that help improve your pet's health.
These supplements are manufactured using natural ingredients formulated in an FDA-registered facility and following the CGMP standards.  Though not sold on Amazon, you can still make a purchase online via their website.
You will also view their complete ingredient list and descriptions to understand how these elements should be used.
PURINA is a probiotic supplement that your Rottweiler needs so much as it promotes normal intestinal microflora.  It helps reduce flatulence, enabling easier digestion and release of feces.
This is one of the probiotics recommended by vets according to the March 2019 probiotic recommendation.
Pros
It contains antioxidants and supports your dog's overall immune health
Help reduce gas in dogs and keep their digestive health
It is appropriate for administration to both puppies and adults
Most vets recommend it
Cons
The price is a bit too high, making most customers prefer other affordable options.
COSEQUIN is a supplement that promotes healthy joints.  It is the number 1 vet-recommended joint health supplement scientifically researched and passed
If your dog is having difficulties climbing stairs, going for runs or walks, or jumping into the car, this is the supplement to give.  It is available in a tasty soft chew with MSM and Omega 3 to help your dog maintain healthy joints and healthy skin and coat.
Start your Rottweiler puppies on this supplement when they weigh at least more than 10 pounds.  This supplement comes in packets of 60 and 120 chews.
Pros
It is for puppies that weigh over 10 pounds and adults.  You won't have to change the supplement if it works for your dog.
It's a tasty chew that dogs easily love making it easy to administer.
Brings back life to older dogs.
Its ingredients – glucosamine HCl and sodium chondroitin sulfate are within the veterinary research specifications.
It contains no additional calcium.
Cons
The manufacturing country does not appear on the package
Conclusion
The best supplements for Rottweilers must be administered at the correct dosage and age to allow your dog to develop correctly.  Most dog owners don't make the mistake of feeding the right supplement in the wrong quantities.  Most of these supplements come in chewable tablets that are easy to control the use.
Do enjoy raising your lovely Rottweiler puppy, won't you?
Read more about: Best Dry Dog Food For Rottweilers