Last Updated on September 2, 2021 by Marco C.
Dog food should be high quality, but with so many companies selling them, it's hard to shop for the best dry dog food for Rottweilers.
Rottweilers require proper sustenance to stay healthy and strong. You will therefore need to consider the best dog food for Rottweilers if you keep one.
Let's Look At Everything You Need To Know About Rottweiler Nutrition
When choosing dog food for your Rottie, choose a meal that is wholesome and nutritionally balanced.  The main component of its diet should be meat, which is essential in keeping your dog healthy and good weight.
Before buying Rottweiler food, look at the ingredients first; if the food does not contain meat as the first ingredient, avoid feeding your dog with this meal.
Protein:
Rotties need a good amount of protein in their diets to prevent them from becoming overweight.  The adults require 22% to 26% protein, whereas puppies need 24% to 28%.  The puppies require more protein to help them grow and build muscle.  Easily digestible protein like lamb and chicken are highly used in these foods.
Fat:
Dog foods should not be too high in fat.  Ensure that the fats used in the Rottweilers food are listed in the ingredients.  Fats should be named for what they are, for example – chicken fat.  Avoid buying food that has anonymous fat; their sources are unclear.  Rottweiler puppies only require 16% to 18% fat, while adults need 12% to 14%.  Rotties are prone to obesity, so you must monitor the amount of fat in their diet.
Whole Grain:
The best food for Rottweilers is the one with wholesome grains.  Wholesome grains have high fibre and are easy to digest for your dogs.  These foods come with many nutrients included making them a whole meal for your dog.  Wholesome, healthy food that keeps your dog free from health issues like hip issues, heart problems, or even obesity is a killer for many dogs.
Vitamins and Minerals:
The best dog food should contain essential doses of minerals and vitamins to provide for a hearty diet.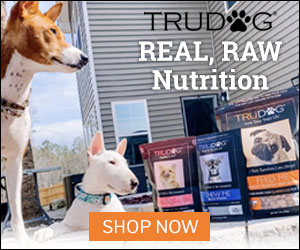 Bottom line, avoid feeding your dog with foods that contain artificial colors, preservatives, flavors, or unnecessary fillers.
Older Rottweilers from age 5 to 12 need a slight adjustment to their food to keep them in good health.  They should be high in protein and digestible fibre, lower in fat, including joint supplements, antioxidants, and omega 3 fatty acids are beneficial.
On the other hand, the puppies require food that contains good levels of phosphorous and calcium to help them grow and develop into big dogs.  Rotties are slow-growing and are not fully mature until they are at least 2 years old.
Learn more about: What to Feed a Rottweiler to Gain Weight: A Guide
Top 15 Best Dry Dog Food For Rottweilers
BLUE BUFFALO Life Protection Formula Natural Adult Dry Food
BLUE BUFFALO is one of the healthiest dog food for Rotties. It has real meat as the first ingredient – high-quality protein from real chicken helps your dog develop and maintain robust muscles.  This meal also contains wholesome grains, fruit, and veggies, calcium, and vitamins fit for the dog's teeth and bones.  It also includes phosphorous for good kidney functioning.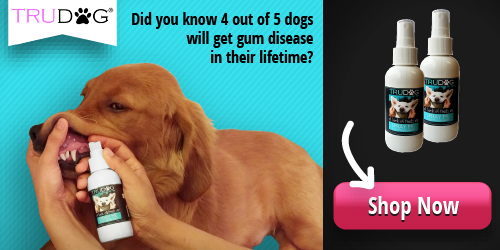 This food for adult dogs containing essential proteins and carbohydrates to provide energy needs.  The Omega 3 and 6 fatty acids promote healthy skin with a shiny coat. It has a blend of antioxidants, minerals, and vitamins carefully selected by animal nutritionists to support immune system health.
BLUE BUFFALO contains is packed in a 30lb bag of adult dry dog food with chicken and brown rice.
HILL'S SCIENCE Diet Dry Dog Food For Large Breeds
The HILL'S SCIENCE is made specifically for large breeds such as adult Rottweilers.
This recipe contains high-quality ingredients your dog is sure to love, including high protein content like chicken, chicken meal, ground whole grain barley, cornmeal, and ground whole grain sorghum.  It also has fruits and vegetables added for a complete balanced diet.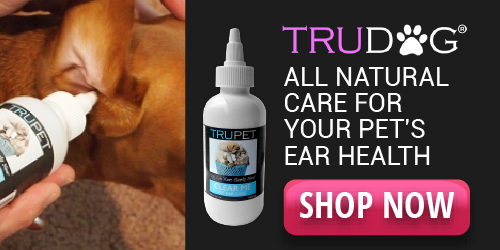 This meal is infused with Glucosamine & Chondroitin, L- Carnitine, and vitamin E to support your dog's overall health.  Most dogs seem to enjoy
NUTRO Natural Choice Adult and Senior Dry Food Dog For Small Breeds
If you are looking for a superb blend of deliciousness and top-notch nutrition for your dog, NUTRO is the best choice.  It gives your dog essential nutrients that will make it thrive.
This product uses farm-raised chickens as a source of grade A protein.  It has natural sources of glucosamine and chondroitin for your dogs.
It has amino acids that strengthen your dog's immune system and bone plus joint development.
NUTRO is one of the most organic choices to pick for your dogs because it has no GMO ingredients.  It is packed with a whole lot of goodness and wholesomeness that will cause your dogs to thrive.
BLUE BUFFALO Wilderness High Protein, Natural Adult Dry Dog Food
BLUE BUFFALO is packed with real salmon – a recipe that your dogs will love.  This food is made to satisfy your dog's natural love for meat.  This high-protein dog food includes real salmon to help build and maintain lean muscle mass in your canine friends.
It has healthy carbohydrates incorporated in the fish that include peas, sweet potatoes that help fuel your dog's active lifestyle.  It has omega 3 and 6 fatty acids that support coat and skin health.
BLUE BUFFALO has a precise blend of vitamins, antioxidants, and minerals that are carefully selected by holistic animal nutritionists and veterinarians to support immune system health, life stage needs, and a healthy oxidative balance
This food contains no chicken or poultry by-product meals, soy, wheat, vitamins, or preservatives.
Take Home
We have only mentioned a few of the best dry dog food for Rottweilers.  But you now have an idea as to what to look for when you next go shopping.
To tell if your Rottie likes their food and they are providing the right nutrients, it's best to look at their playfulness and the coat.
Also, check their stool consistency, activity level, and healthy breathing. When a dog loves the food and is thriving on their diet, they will be energetic, bouncy, and full of a daily dose of energy.
Read more about: 
Do You Know What To Feed Puppies At 6 Weeks?