Last Updated on October 9, 2021 by Marco C.
The best Rottweiler collars and leashes must be sturdy to hold this dog breed firmly due to its large and powerful body.
Even though Rotties are very trainable, and most of them can walk on a loose leash without straining the collar, you will need to make sure the collar is strong enough to hold them if they decide to pull.
During training, it's essential to have a sturdy collar that won't slip off or break, even if your Rottweiler is fighting against the leash.  When shopping for Rottweiler leashes, you will need to choose the best for your dog's needs.
What Determines The Best Collar For Rottweiler?
Rottweilers are a unique breed, and they need require special collars for a couple of key reasons.
Its weight.  The one significant difference between a Rottweiler and any other dog breed is the Rottweiler's size and power. Rottie's can weigh over 100 pounds, making them more effective than a majority of dog breeds. Rottweilers need a solid collar to hold up to the force of their strength.
Their head size and shape. Rottweilers have big heads and large jaws, giving them one of the strongest bites in the dog world.  They also have a thick muscular neck designed to hold their powerful jaws. Its unique head shape also requires a special collar.
The use of the Rottweiler chain collars. Choose the suitable collar depending on what you want to use the chain collar for.  You may need a collar to safely and comfortably pull your Rottie when they are straining against it.  Get a firm but friendly leash or collar that won't hurt your dog.
Here Are The Best Rottweiler Collars and Leashes To Choose From
Tuff Pupper Heavy Duty Dog Nylon Collar With Handle
If you love to take your Rottweiler by the collar that has a handle to give you a good grip, you will love this collar.  It is the ideal collar for handling your dog when training.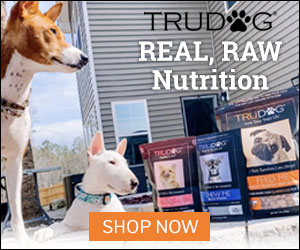 The Tuff Pupper collar is extremely sturdy and comes with a tough, stainless steel buckle and a double ballistic nylon strap.  It can handle about 550 pounds of pressure without snapping. This collar is available in several colors – hot pink, red, forest green, and midnight blue to help you make a favorable choice.  The color is not just painted on the top; instead, it penetrates the nylon and neoprene, including the stitching with a reflective lining for nighttime visibility. It has an inch of thick padding all around the neck to prevent it from cutting your Rottie's neck even when it's resisting and pulling on the collar.  The handle is well tucked into the collar and sits smoothly when not in use.
Pros
Made from the finest material
Allows a 30-day return policy at no cost
It gives a lifetime warranty
It's tough enough to handle heavy Rottweilers
It is easy to use
Cons
The neoprene lining should have extended past the edge of the nylon to ensure more comfort.
Black Rhino Heavy Duty Adjustable and Weatherproof Collar
Black Rhino is one of the sturdiest buckle collars in the market today.  It is wide enough not to cut your Rottweiler's neck even if you apply a lot of pressure.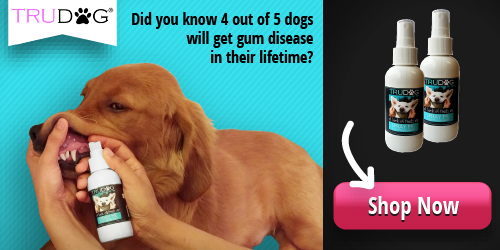 It is lined with neoprene padding that provides excellent comfort to your dog's neck all the time.  This lining does not stop at the edge of the nylon but extends over the edge so that the nylon does not cut into your dog's throat.
Black Rhino collar comes in a range of attractive colors: red, blue, aqua, and pink.  The neoprene lining is one colored with black nylon all over it.  The black nylon comes with reflective stitches so that your dog is visible at night.
This collar is heavy-duty but light in weight to help your dog carry it along with ease. It dries fast and does not hold odor at all.
Pros
Made from high-quality, durable material
Its width is overlapped with neoprene for the overall protection of your dog's neck
Money-back guarantee if you are not happy with it
Cons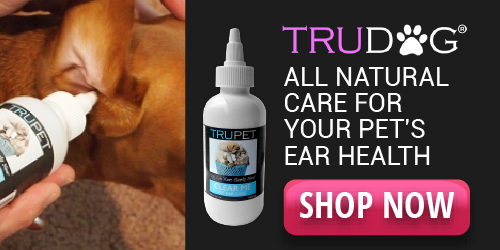 The buckle can be frustrating to put on and take off
DAIHAQIKO Genuine Leather Dog Collar
DAIHAQIKO is a stylish collar that you will love.  It is a 100% genuine leather collar that is strong and holds up to 35-lb of pressure.  It features a metal alloy buckle and D ring that keeps rust and corrosion away even if it encounters wet areas.
This charming dog collar is packaged in a handmade box so attractive to give it to someone you love as a gift.  You can also purchase a matching leash if you want the matchy-matchy effect.
It comes in either black or brown colors with a dual or single stitch.  The double stitch offers you maximum strength for your Rottie.
Pros
Made from 100% genuine leather
Offers a 60-day return money-back guarantee
It has a lifetime warranty
Cons
The stitching does not reflect, making it non-visible at night.
Yunlep Adjustable Nylon Dog Collar
Yunlep is a sturdy 1000d nylon collar with heavy-duty metal buckles providing comfort and security even for a strong Rottweiler. Its handle is slightly raised from the collar while lying low enough to avoid getting snagged.
The handle comes in handy when guiding your Rottweiler in whatever tasks they need to perform.  This collar is perfectly padded with a thick neoprene lining that extends past the edge of the nylon so that your dog's neck is protected.
This collar is wider than others, with its 1.5-inch width providing additional comfort for your Rottie.  It comes in different colors – black, ranger green, and camo.  The outer layer is lined with Velcro making it easy to mark it with identification.
Pros
It comes with a tough build
Made from high-quality material
Ideal for walking dogs
Allows you to label it
Cons
It has no reflective stitching to help identify it at night
Closing Thoughts
The collar or leash you choose for your Rottweiler is highly important.
The best Rottweiler collars and leashes are secure, comfortable, and practical. However, depending on what you want to do with your Rottweiler, various collars will work best for you.
Rest assured that whatever your needs are, you are very likely to find the ideal collar for your Rottweiler from this list.
If you know or have used another collar that worked well for you and your furry friend, please let us know!
Read more about: 
Best Dry Dog Food For Rottweilers